Deus Represents at Grapplers Heart
Posted: Apr 30 2015
Deus had the opportunity to participate in an amazing tournament, Grappler's Heart.  Grappler's Heart is the first tournament designed to provide grapplers with disabilities the opportunity to enter or return to physical competition after injury. It's an amazing tournament and inspiring tournament. They had a full house of both disabled participants, as well as, their guests. The crowd got into each match and celebrated as the competition itself was the true victory.
Grappler's Heart believes that grappling provides an outlet for athletes to demonstrate not only what their bodies can accomplish, but also what true inspiration lies within their hearts.
This groundbreaking event was a not for profit event, where all athletes got the opportunity to compete for free, and all the services rendered were from the spirit of the grappling hearts of this community that believe in this cause! The tournament was held at Renzo Gracie's Fight Academy in Williamsburg, Brooklyn, New York on Saturday, April 25, 2015.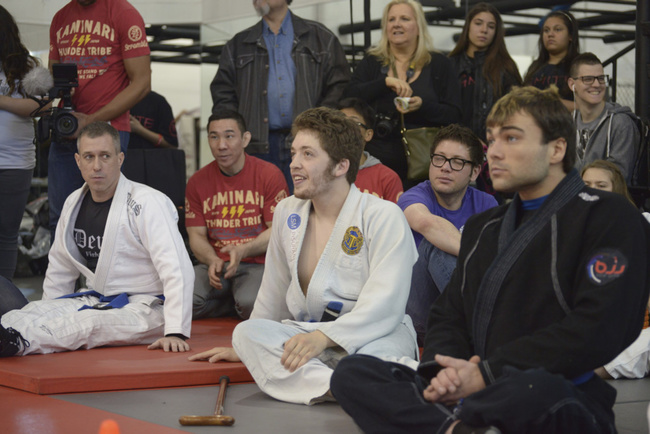 It truly was an amazing event. Click here for more info.